I know this is not new territory, but it was driven home today when the new summer interns showed up for their first casual Friday.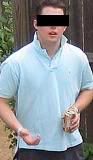 Collar up, Amstel Light down
It's one of the few things I've seen in a while that literally separates the men from the boys.

Listen, I'm not going to criticize because I recently had to much to drink and popped mine at a party. And by too much to drink, I mean I woke up at a petting zoo.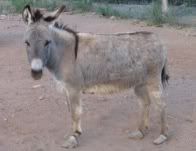 And God said, "Thy will make not jokes of the ass!"
But fellas, a piece of advice. This site has been selling this shirt for well over a year. That means it's been mock-able for at least two years. And just like my cousin now regrets wearing a collarless tuxedo shirt at his wedding,* you too may regret the latest trend.


*statement may not actually reflect cousin's opinion, but the Nabob regrets it enough for both of us.