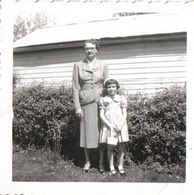 Here, my very stern Danish grandmother takes the scruff of my be-hatted mother. Also, a tiny purse. Also, why do suits like that not really exist anymore? Fierce. I would totally wear a suit like that, and draw lines up the back of my leg with eyeliner to fake stockings.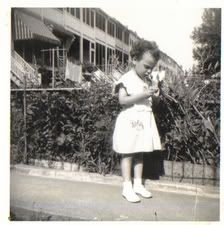 Here my very weirdly-pattern-baldness-ish baby mother contemplates eating a flower, or perhaps a bug. DC rowhouses prominently featured; local girlz rep'sent!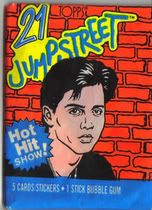 My friend Justin spends a lot of his life in LA unemployed, which provides him ample time to bid on vintage
21 Jump Street
playing cards on EBay for me. I have the whole set so that when you turn the cards over and place them together, they make a poster-sized full-cast photo. Also, the gum in these puppies is fossilized!