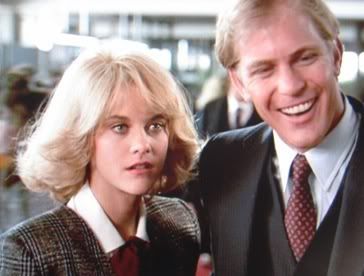 IMDB sez
Gerald Ford's son
played a "Lieutenant Willy" in
Starship Troopers
. If memory serves, I think he's one of guys in the shower scene with Joey Tribbiani's
girlfriend
and Gary Busey's kid. Or he's with Doogie/Barney Stinson's*, right after they shove the probe up the Brainbug's deal. By the way Mr. Verhoeven, even I, as a young and relatively sheltered Mennonite who snuck into the Valley Mall Tri-plex in Harrisonburg, VA against my father's wishes to see your film, understood that this was supposed to represent a vagina.
*Did you know there are 2.5 versions of the George Harrison "Got My Mind Set on You" video? Not only is there the "
stop-motion/sax playing squirrel/singing warthog
" one that we all loved from when VH1 first cam about but there's also there's a considerably more awkward and somehow vaguely Canadian version! The miracle of HyperText Markup Language is how I found out…
Doogie Howser
is in
How I Met Your Mom-a-tron
with the
actress
from Buffy who is married to
some guy
(who was also on both of those shows) whose first job was "acting" in the video for George Harrison. But wasn't it just Harrison in that video, sitting in a chair? Not in the
Rogue Ballerina version
, which you were only lucky enough to see in Germany or some other barely democratic European pockmark.
There's also a
third video
that I think is actually part of the second one. But you can clearly make out Jeff Lynne so therefore it sucks.