You know what this is?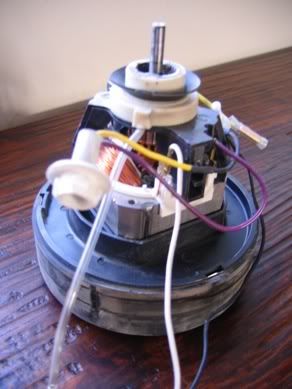 Technically, it's a vacuum cleaner motor. But it's also my ticket out of here and away from you jokers. All I need is a piece of plywood, some PVC, glue, a 3 mile extension cord and a subscription to
Boy's Life
magazine. I may also need to lose 100lbs.
Among other things, the Boy Scout's can be blamed for leading an entire generation to believe that a vacuum cleaner motor is the
most powerful force in the world of mechanics
.
Tom, you hear what I'm screaming, right?