Anybody want to go see the Thermals tonight? Someone without a fake press pass? Or at least a real press pass from a fake press? We'll see you at the door because I can't buy tickets through Ticketmaster.
I understand that Ticketmaster is a business venture owned by larger a business venture and their goal is to make monies for their stockholders. And I understand that to do this they need markup their tickets 25%. It's
die amerikanische Weise
. Just like it's the American way to be too lazy to drive to the venue's box office.
What I don't understand is why they would make their verification codes unreadable to the degree that the public gives up.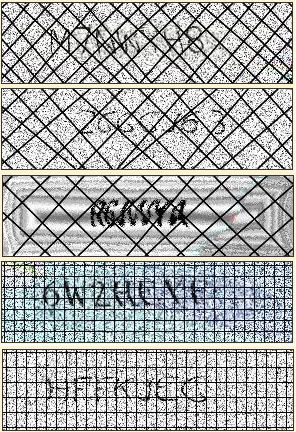 I don't know what the right answers are to the 5 entries I attempted above. I just know I got them wrong and I didn't try anymore.