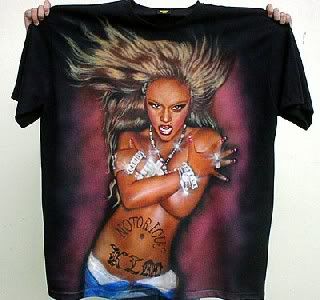 The official Pygmalion In A Blanket Softball Uniform

You all knew that L'il Kim was doing a l'il jail time, but did you know that Syracuse offers a course called Hip-Hip Eshu: Queen B@#$H 101? Betcha didn't. While it's worth three credits toward your English major, lyrics like these may keep Anatomy students guessing too.

I got my eye on the guy in the Woolrich coat
Don't he know Queen Bee got the ill deep throat?
Uh! Let me show you what I'm all about
How I make a Sprite can disappear in my mouth....HO!!!!