Outgoing text messages, Saturday 7/23:

- "You know what's in this season? Black leather playboy bra tops and black eyes."

- "my legs are covered in a thin film of exhaust and disgrace

- "i just bought a patch that says 'don't burn MY flag, asshole!'"

- "oh, and big dog teeshirts. Lots of em.

- "I TOOK SEVERAL PHOTOS OF THE JACK DANIELS CYCLE!!!!!!!" *

- "also, I met Brad Whitford of Aerosmith. He's short." **


*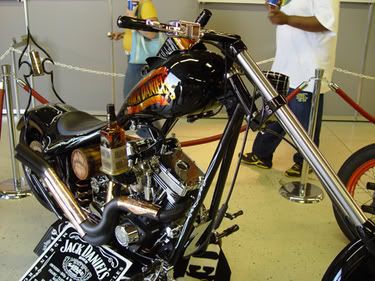 **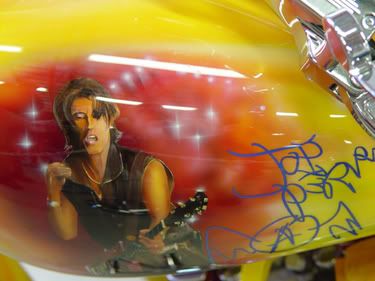 I did not meet Joe Perry, however.
(Some people do Gold Cup. I spent my Saturday
here
, for those curious. Not kidding.)