I'm guessing the Nat's are going to argue that they wanted to create some bond between the traditions of RFK and the new stadium* by having Teddy Roosevelt not win the president's race. Fine.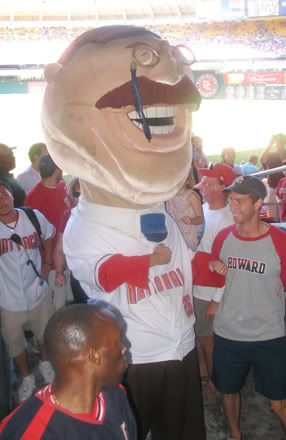 However, the fact that he didn't participate in the race was remarkably intolerable. He didn't even show up to the stadium until well into the later innings! Sure it was nice to win the game but the people want Teddy. I didn't hear the 30,000+ fans chanting any one else's name at the game.
*Have they announced a name for the new place yet?